After 15 years, a mother's loss has become a lifetime journey of grief and gratitude
WORDS + PHOTOS By: Kassi Jackson, OCt. 2019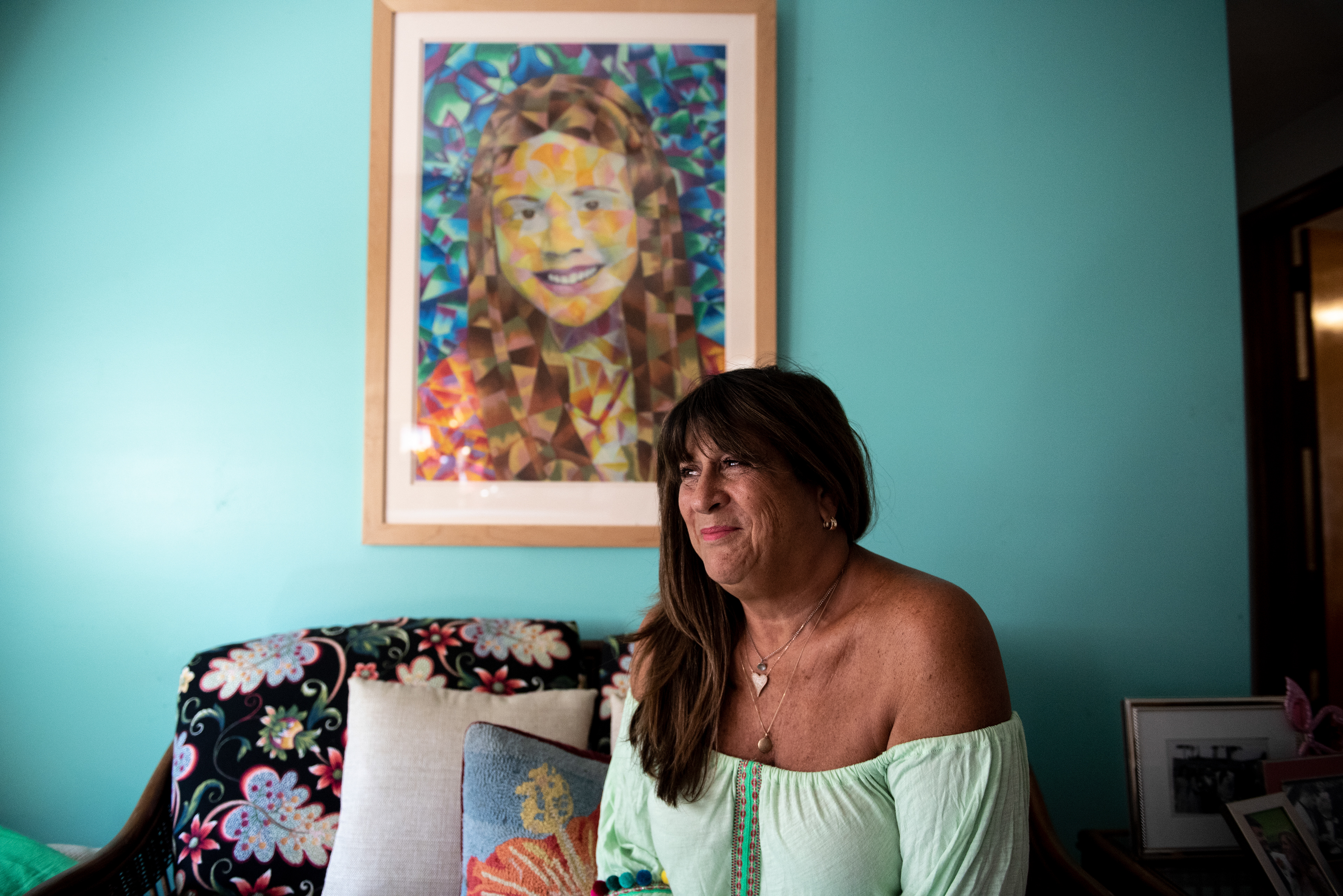 Years later, after the birthdays, Thanksgivings and the anniversary of the horrible crash, it's the physical touch of her daughter that Maryann Woodfield longs for.
On an October Saturday 15 years ago as she traveled to visit a college outside of Boston, Ashleigh Woodfield, a senior at Conard High School in West Hartford, died in a car crash.
"The remedy you need is for her to come back, and you can't have that," Maryann Woodfield said. "So it's really the biggest lesson in love: how to look beyond the physical; how to look beyond the past."
"You no longer operate in real time," Woodfield said. "It feels like running a marathon and the finish line continuously getting moved further away, or treading water and the life raft is just out of reach."
Woodfield wears a gold necklace, with an impression of Ashleigh's fingerprint, that rests near her heart. It was a gift from Cynthia Logan, a close friend who lost a daughter to a chronic illness and who also understands how grief can have "a mind of its own."
'It's urgent, please call right away'
On the day of the crash, Woodfield had given Ashleigh her father's cellphone and sent her on her way. Around 8:30 a.m. Woodfield realized she hadn't heard from her and tried giving her a call, only to receive no answer. Not thinking anything of it, thinking she had arrived and was busy with the activities, she carried on with the day. Arriving home with her husband later, there was a message on the answering machine.
"Mr. and Mrs. Woodfield, you need to call Mass. General Hospital; it's urgent, please call right away," said the voice on the machine. Ashleigh had been in a car crash.
"She's the last person I would have thought something would have happened to," Woodfield said.
Confusion, dismay, sadness and worry all rushed over Woodfield when she realized what had happened to her daughter. Jennifer Hamilton, a passenger in Ashleigh's car, died at the scene, while Ashleigh was taken to Norwood Hospital before being airlifted to Massachusetts General Hospital.
An autopsy revealed she suffered a series of strokes and the hospital thought it may have been an aneurysm, while all the police report said was that the car sped off the road.
"[We] don't know," she said about the medical cause of her daughter's death. "We'll never know. We can't know."
Two mothers, sharing grief
Woodfield has not had to carry the burden of her grief alone.
What began as one mother helping another through a devastating diagnosis turned into two mothers helping one another through the loss of their daughters.
Woodfield lost her daughter in a sudden, traumatic event. Cynthia Logan, her college friend, lost her daughter Rhianna in 2015 after spending most of her life battling a chronic genetic illness, Sanfilippo syndrome. Logan is nearing year four without her daughter, who lived to be 23; for Woodfield it's been 15 years since that phone call.
The two girls had been close since they were young and one of Logan's favorite photos is of Ashleigh holding Rhianna as a baby. Over the years, celebrating birthdays and getting together every month to spend time with one another, both families — the Woodfields and the Logans — became support systems for each other.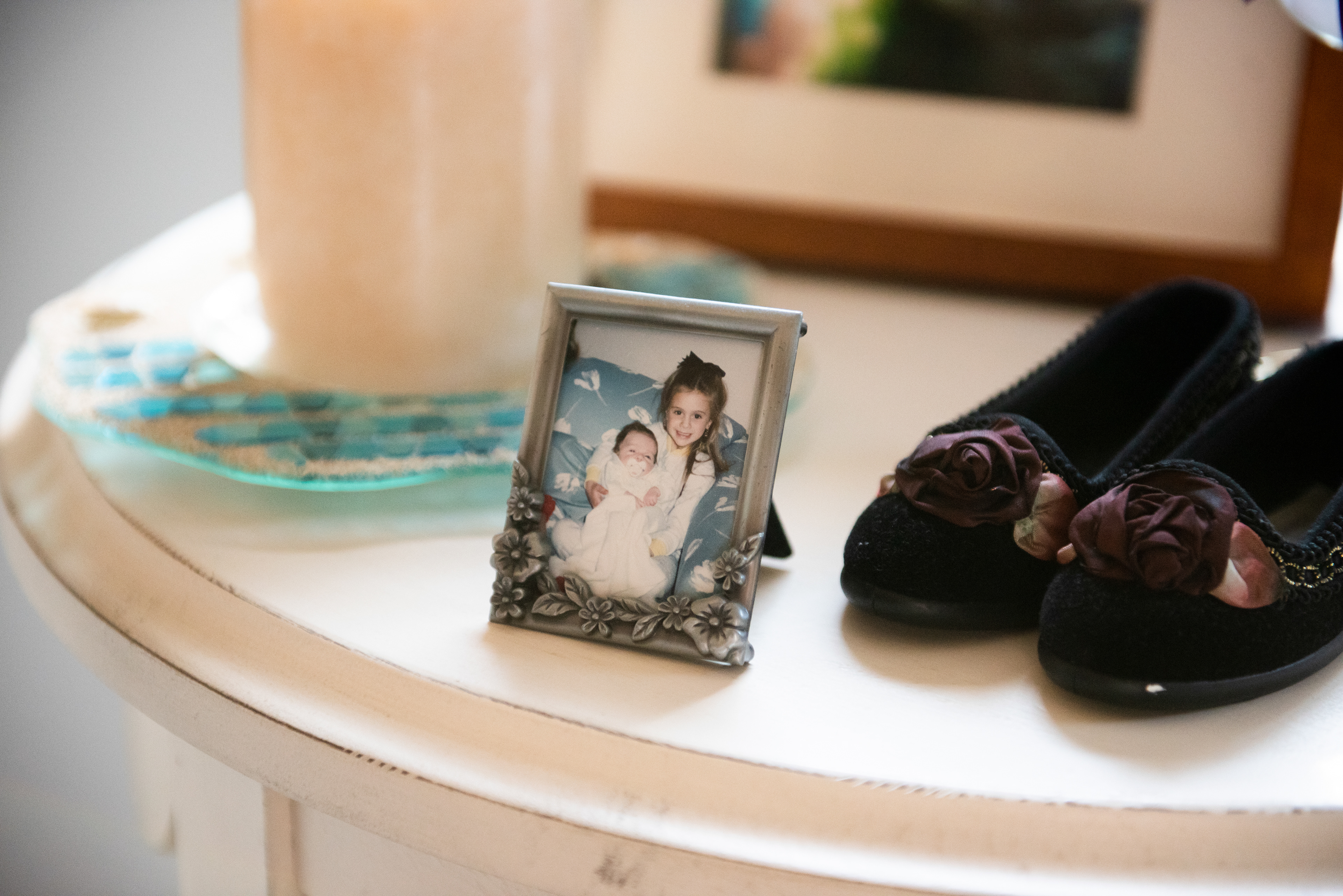 This fall, Woodfield stayed busy raising money for a charity that brings terminally ill children to swim with dolphins, a reminder of the deep attachment Ashleigh felt for Rhianna as she struggled with her illness. When the girls were young, Ashleigh wrote a letter to the charity, Island Dolphin Care in Key Largo, Fla., to see if Rhianna could attend the program.
"Could you please make happiness for my friend, too?" Woodfield recalled Ashleigh writing in her letter.
Deena Hoagland, executive director and founder of Island Dolphin Care in Key Largo, FL, received Ashleigh's letter and invited not only Rhianna and her mother, but Ashleigh and Woodfield as well. They all went together the first year, with Rhianna returning to Island Dolphin Care for seven years after that.
"I was so excited I almost fainted," Ashleigh wrote in a school essay later that first year, reflecting on her time with the dolphins. The title of her essay was, "My Once in a Lifetime Experience."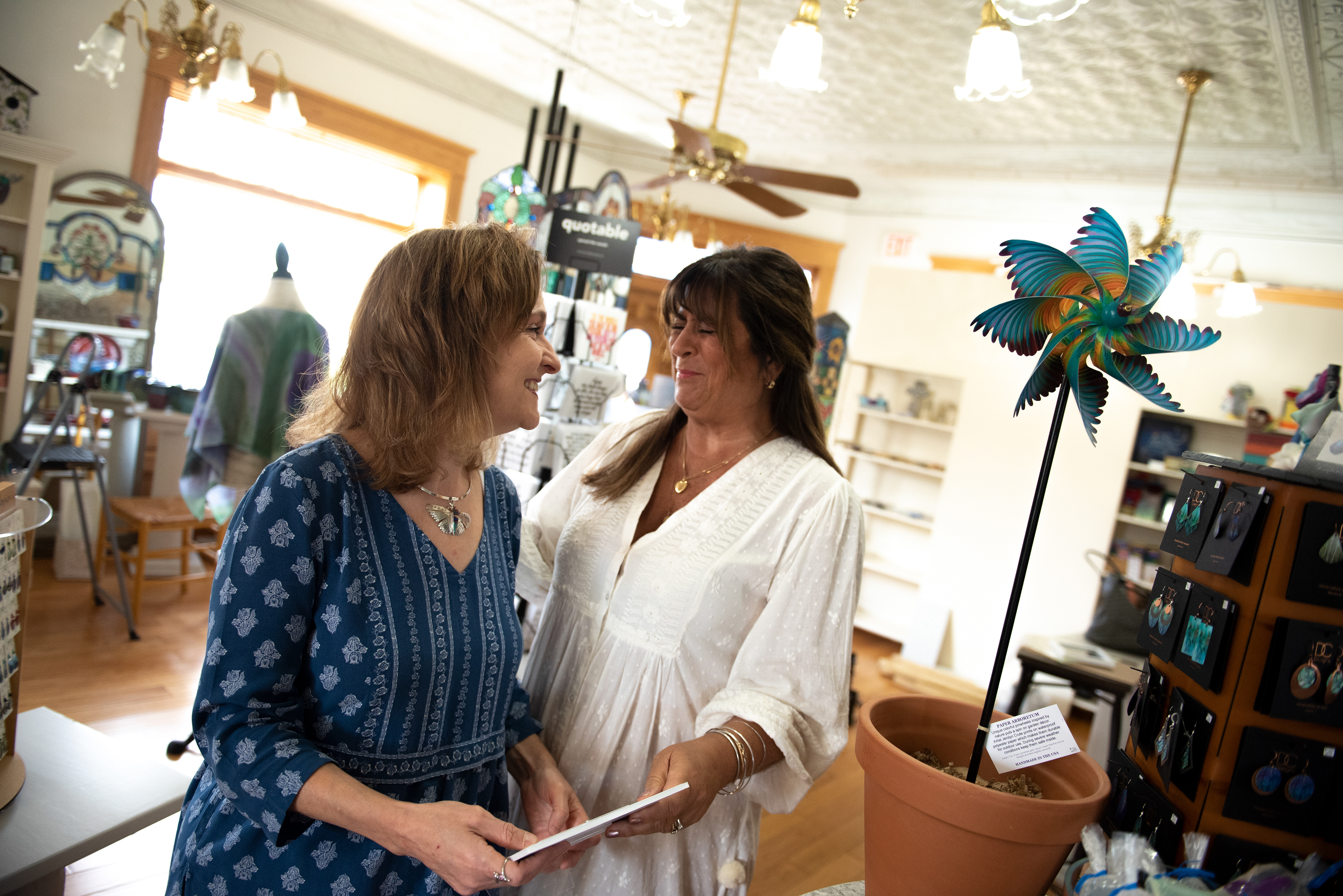 The connection the two women now share is a safe space. They can both talk about their daughters without judgment or any unwelcoming feelings of discomfort. And both wish that was something the rest of the world could share with them. The two mothers share memories of their daughters with each other, helping each other through what Woodfield calls their "personal disasters."
"The loss is still the loss," Logan began to say one day over coffee.
"And the love is the same," Woodfield finished.
Some days, they say, it feels as if their daughters didn't exist. "Like they never were [here]," Woodfield said of the days that go by and no one mentions her daughter. Logan added there are days where she even asks herself, "Did she really exist?" and they are the hardest ones.
"We're never not thinking" of our daughters, Woodfield said.
The moments where other parents, family members or friends say they don't want to mention Ashleigh in case she wasn't thinking about it, Woodfield said she always is.
"Go ahead and mention it," she said. "It's such a gift!"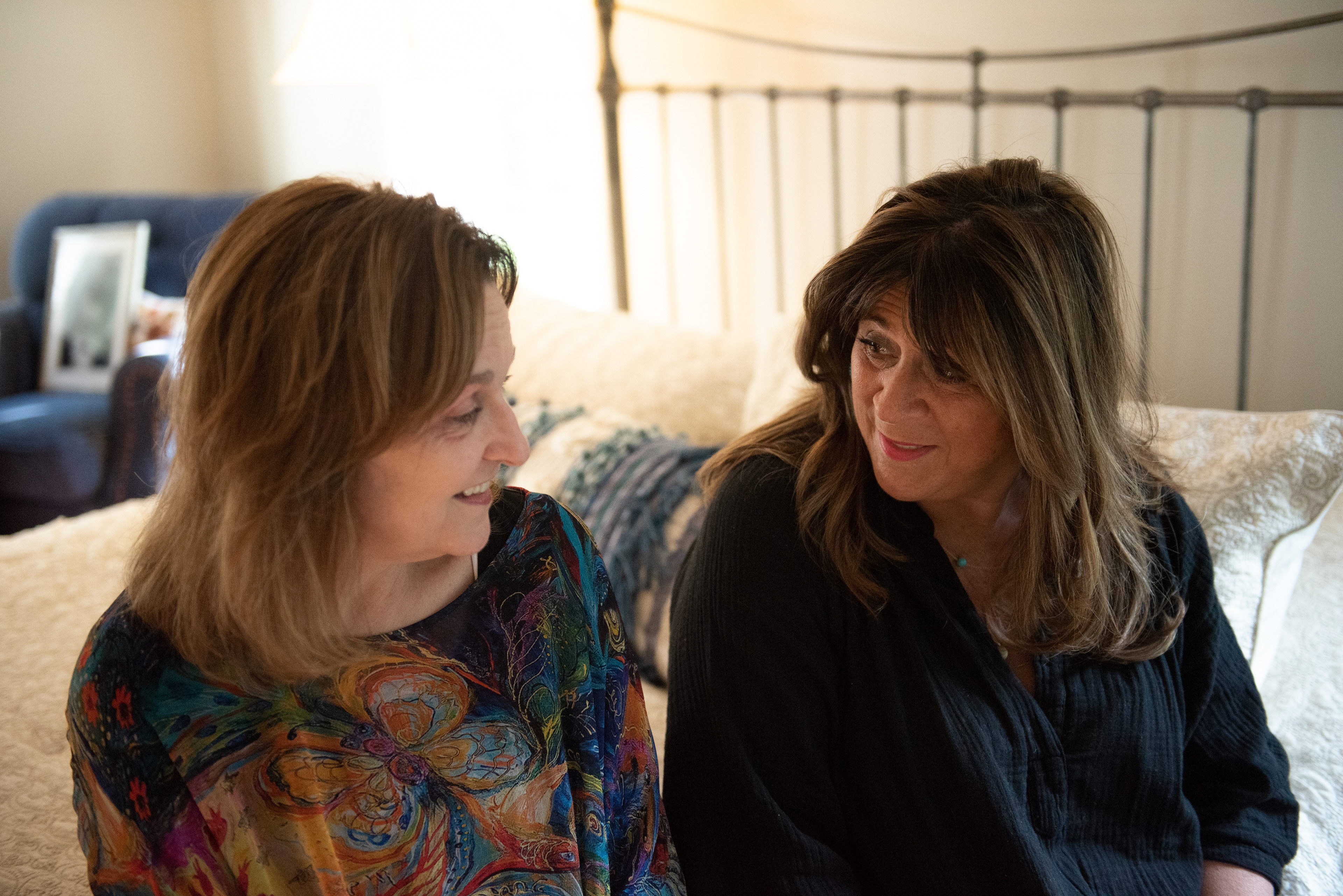 With the holiday season arriving, kids are coming home, families are getting together and new memories are being made. That makes it an especially tough time for the Woodfields.
Woodfield, her husband Gary and her sons, Cross and Kolby, do what they can to keep Ashleigh's memory alive and have her still be a part of their traditions. Every year, Ashleigh and her father would make pumpkin pies together for Thanksgiving. The family still makes the pumpkin pies every year.
On Christmas Eve, each family member writes something they're thankful for: a time of day, a color, etc., to create a paper chain that goes on the tree, and every year someone in the family steps up to fill in for what Ashleigh might be thankful for if she was still here.
Finding gratitude in grief has been important to Woodfield, though. "It's what lifts you up," she said. "It's what allows you to keep going."
And through it all, she's grateful for the lessons she's learned: about herself, about her husband, about her children. She said she's grateful for those who were there for her in the beginning of the tragedy, those who stayed and those who are there for her in ways they might not have been for her before. She's grateful she can truly understand the difference between sympathy and empathy, and better serve others in their challenges, losses and griefs.
"I can't get to acceptance without being grateful to have had her," Woodfield said.
Working every day to keep her daughter's memory alive
In two years, Ashleigh will have been gone as many years as she was alive.
"You can't ever really make progress," Woodfield said. "I'm constantly trying to have a memory. You'd love to have a dream or make a connection to honor her. You probably think of like what would she do, what would she be, whatever? And you're so afraid people will forget her."
Woodfield works each day to honor her daughter, keeping her memory alive in everyday activities.
"In the beginning, you're not aware, but once you become aware, then you're conscious of trying to live better, trying to be better. You know, for her, I guess," Woodfield said.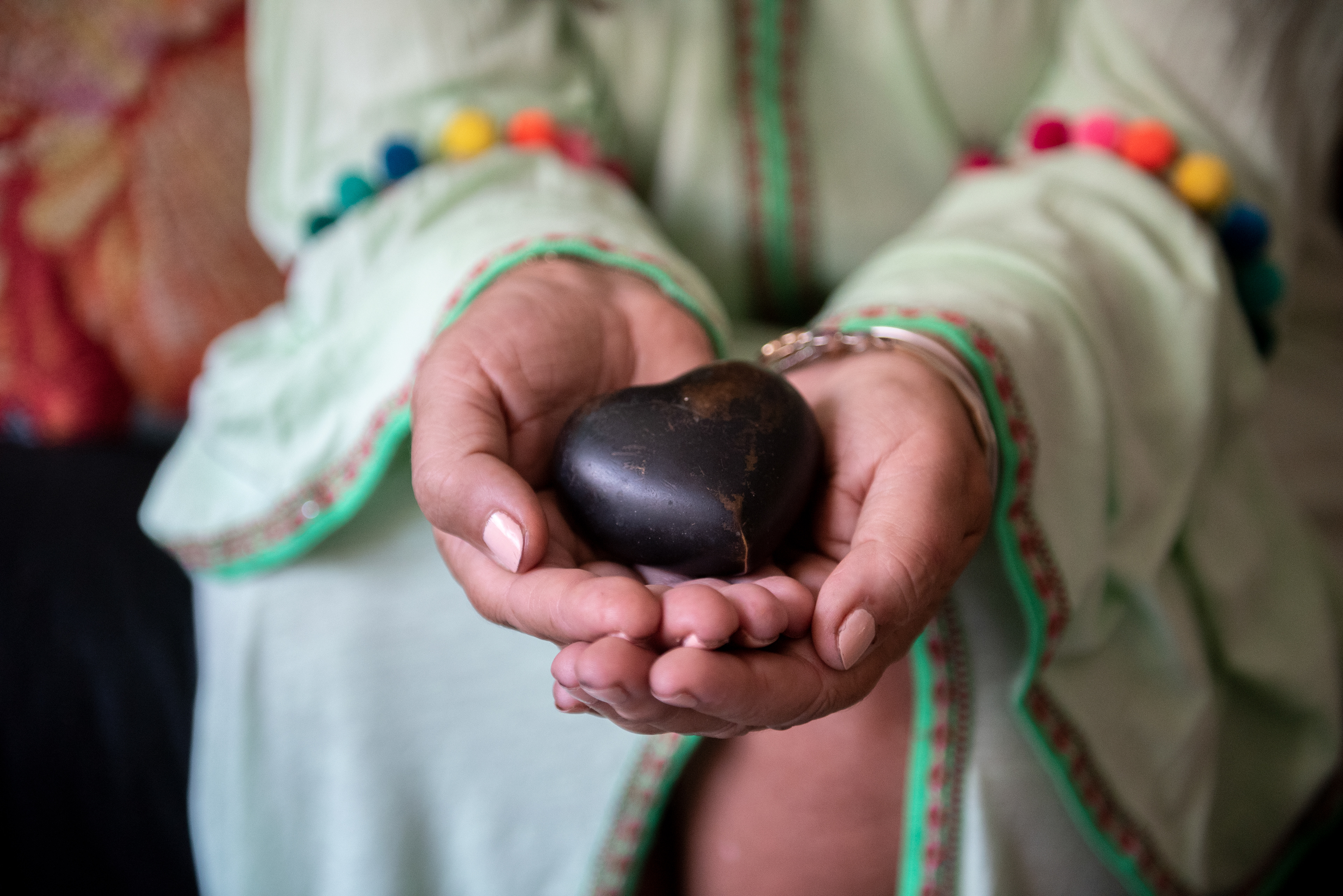 The family created the Ashleigh Delia Woodfield Foundation, in memory of Ashleigh and the compassion she showed throughout her life, that provides scholarships to students at the junior and high school levels.
This fall, Woodfield took to Facebook with a goal to send just one child to Dolphin Island Care. She ended up raising nearly enough money to give four children the chance to swim with the dolphins.
Each day, she's learned, there's an opportunity to still see the light that shines from Ashleigh and Rhianna.
"It is a gift, really," Woodfield said. "It is a gift to be their mom."