Local Connecticut farms offer support and resources in response to overwhelming community needs during the coronavirus pandemic.
WORDS + PHOTOS BY: KASSI JACKSON, OCT. 2020
As the coronavirus pandemic continues to leave its mark and take its toll on businesses, local farmers throughout the state are experiencing overwhelming support and demand for fresh produce.
Partners Jeff Daigneault and Carrie Anne Moore, both locals to the Coventry area, have opened Nathan Hale Farm and Feed, off of Route 44, in order to meet the demands they were seeing for farm-fresh local produce.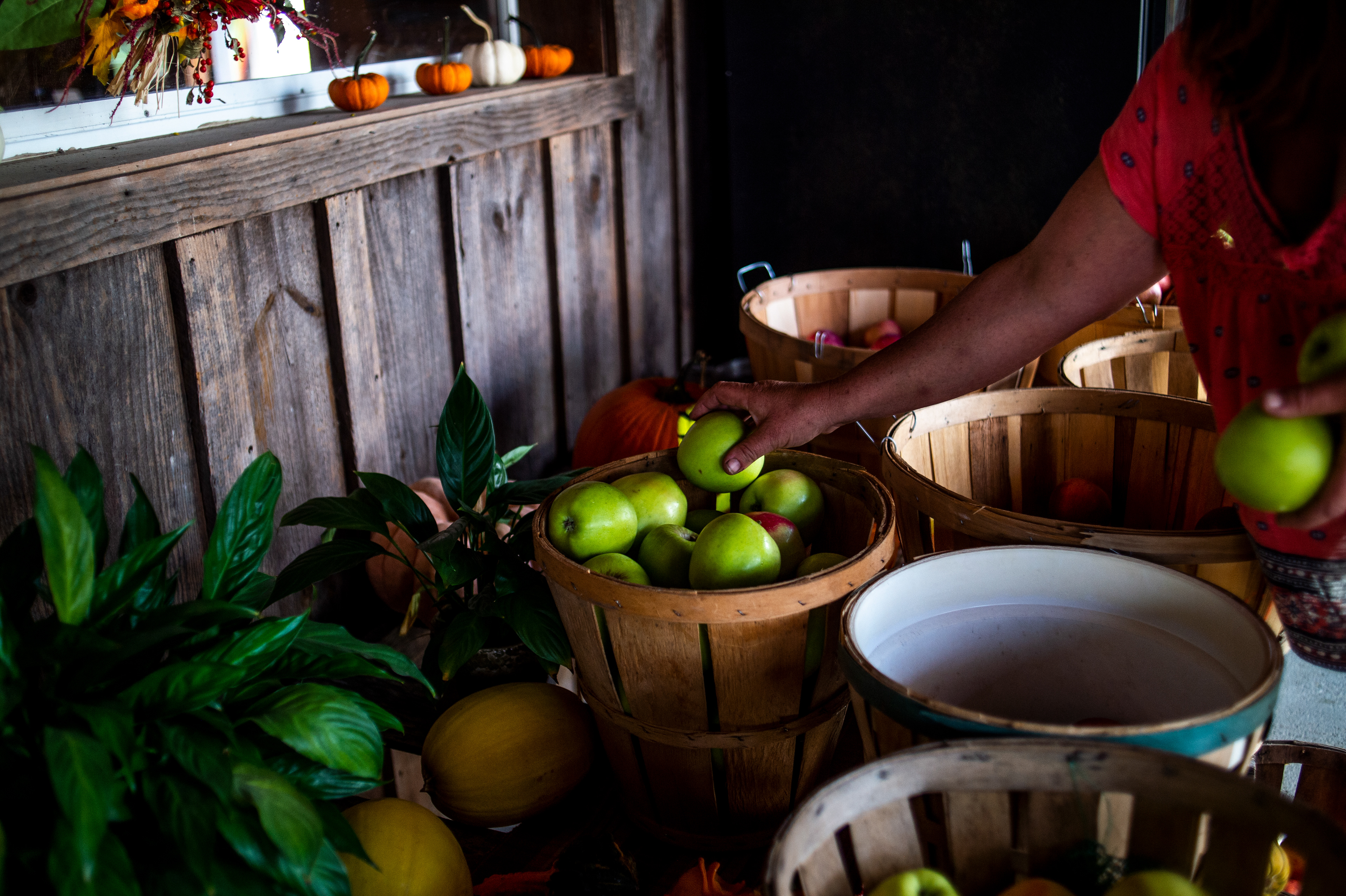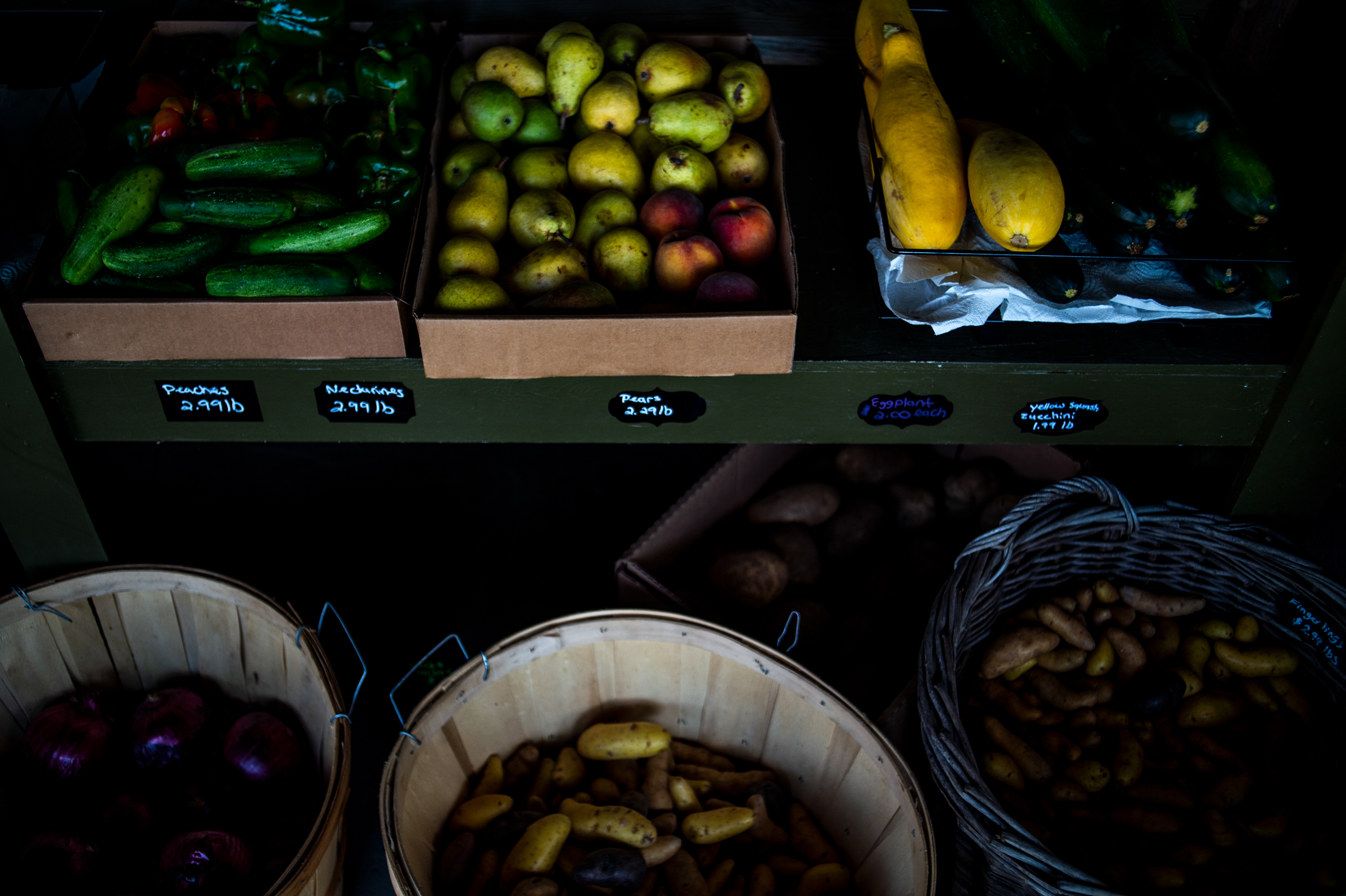 "When [the coronavirus pandemic] hit and the [grocery] stores were depleted and there wasn't much food, there was a shift towards the farms," Daigneault said.
Local farms have been seeing an upward trend in success and profits, Daigneault said, but as the demand spiked practically overnight, the need to ask for help was prevalent. He also said that while he and Moore don't have the money to really afford to expand right now, the demand is so high and so sustainable that they're taking the leap of faith with the start up of Nathan Hale Farm and Feed and the expansion dreams the two have.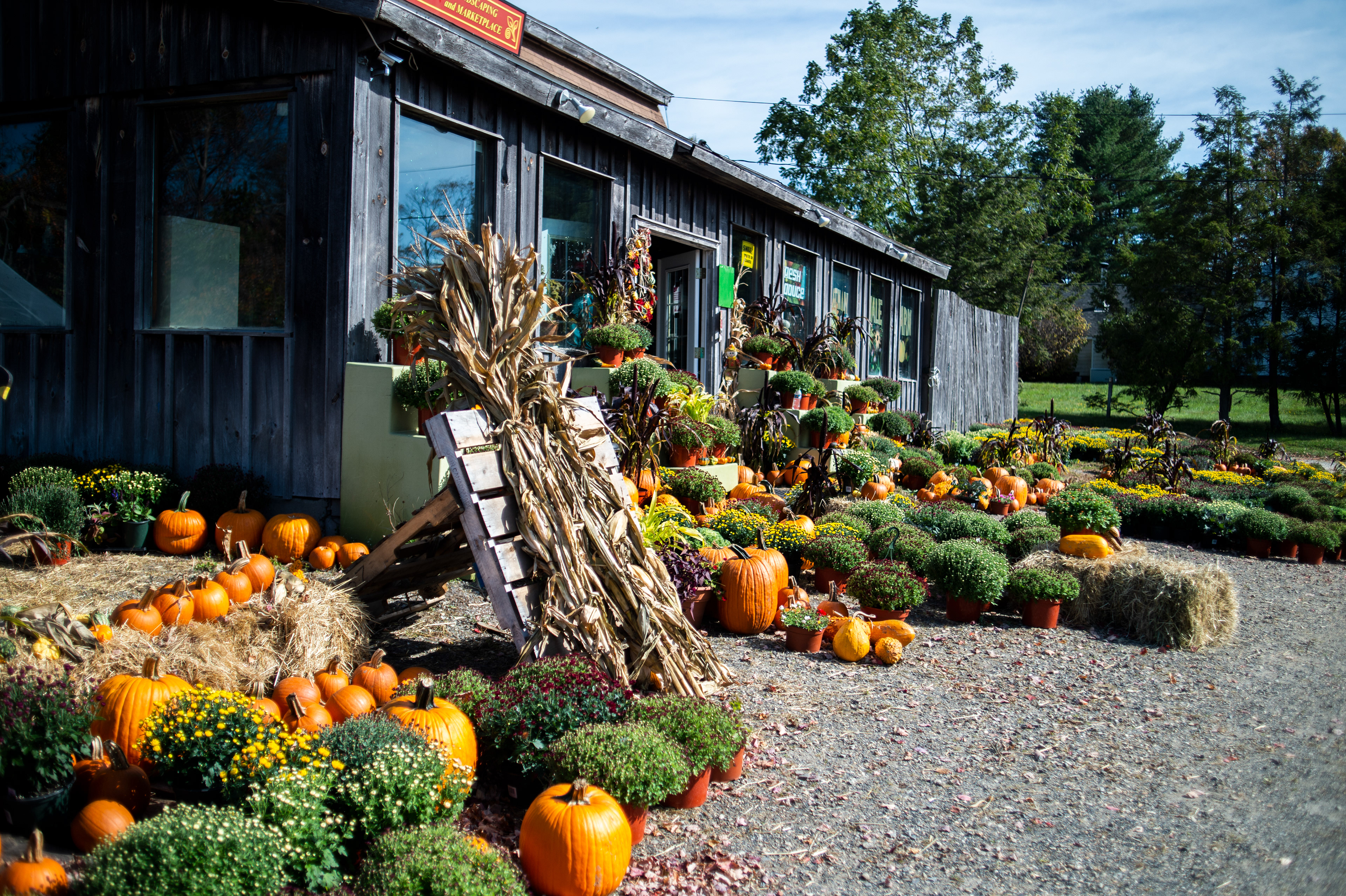 Daigneault, who describes himself as a "Shepherd of the Land," isn't new to growing food and feeding people. The youngest of six, raised by a single mother who worked two jobs, Daigneault grew up with a large garden and fruit trees needed to sustain his family. He began growing food at a young age, and learned sustainable agriculture techniques by a mentor who volunteered his time to teach young Daigneault the importance of sustainable farming and plant propagation.
Fast forward to his adult life, and he spent two and a half years in prison for injuring a person with his car. Daigneault met a man who was the kitchen manager for several of the prison kitchens, and was chosen to be one of a few inmates who got clearance for an outside job. He was part of a farming program.
In the year and a half he was a part of the farm program, he saw the program grow from the bare three acre farm they started on, to a farm growing on 19 acres, farmed by three tractors and cutting food costs within the prison system by 30-50%.
"That's when I realized the scale that you can grow," Daigneault said.
A hobby farmer before his time in prison, he came out an individual who had studied agriculture, propagation techniques and soil science, had drafted up a business plan and with seeds he stored in his Bible, he hit the ground running upon his release.
Through his involvement with local historic farms such as Lyndale Farms, he is able to see the potential of the new Nathan Hale farm stand and what it can bring to the community.
"It's pretty amazing to see the unity and the outpouring of support that we've gotten with this transition," Daigneault said.
An hour west in Litchfield County, Bruce Gresczyk, Jr., who runs Gresczyk Farms with his brother, Henry, said they also experienced an increase in demand. They hired more people on, sold more of their crops and expedited some of their in-the-works features like curbside pickup.
"We thought it was going to be like a snow storm, where you see this craziness for a few days leading up to a snow storm… [and] it never went away," Gresczyk said. "Only now is it beginning to dull just a little bit and even then we still don't really know if there is a new normal or not.
Gresczyk acknowledged that large corporate stores have a lot of logistical pieces to navigate, whereas local farms are producer directly to consumer, which allows them to better serve their community with a high level of demand.
He said their biggest limitation was the size of the store and the number of customers they can allow in at a time. Currently, they can allow eight people in the store including staff. But they were able to optimize their space to the best of their ability.
With the ability to push the option of curbside pickup by mid-April, Gresczyk said that being ahead of the curve with those shopping options in place it allowed them to best serve the community and meet their needs while keeping their staff and customers safe.
Their number one priority regarding health concerns were the health and safety of their staff.
"We were pretty far ahead of the game with requiring masks for customers and requiring masks for staff," Gresczyk said. "It was mostly based on customer feedback and I felt like we were ahead of most people the whole way in doing pretty much everything before the rules told us to do it."
"I think that the reality of local foods and local products and supporting your community and keeping things local is a trend that's not going to stop," Daigneault said. "This is a movement that people — more and more — are taking to because it's the way it should be."

Others in the farming profession weren't so lucky.

Lauren Heff, a professional gardener who recently graduated with degrees in agriculture and geography with a minor in food security from UConn, saw success in her heirloom flower growing last year, so she wanted to officially become established. Heff licensed her flower farm at the end of January 2020, just to not have a chance to get started once the pandemic closed her resources down.
She began renting the UConn greenhouse in March, needing a place to start her flower seeds, but once campus closed and she couldn't use the space anymore, she couldn't find land to grow her flowers on. She also ran out of funding.
Although Heff's flower farm has taken a backseat for the time being, she's diving deeper into her passion for food security, especially in the rural communities of Stafford and the surrounding areas that she's a part of. She said she saw how the established farms with local farm stands boomed during the call for fresh produce.
"A lot of people are going to veggie farmers," Heff said. "Local food is way more important to people."
As these farmers prepare for the unknown of the cooler months, they don't foresee the community needs to die down.