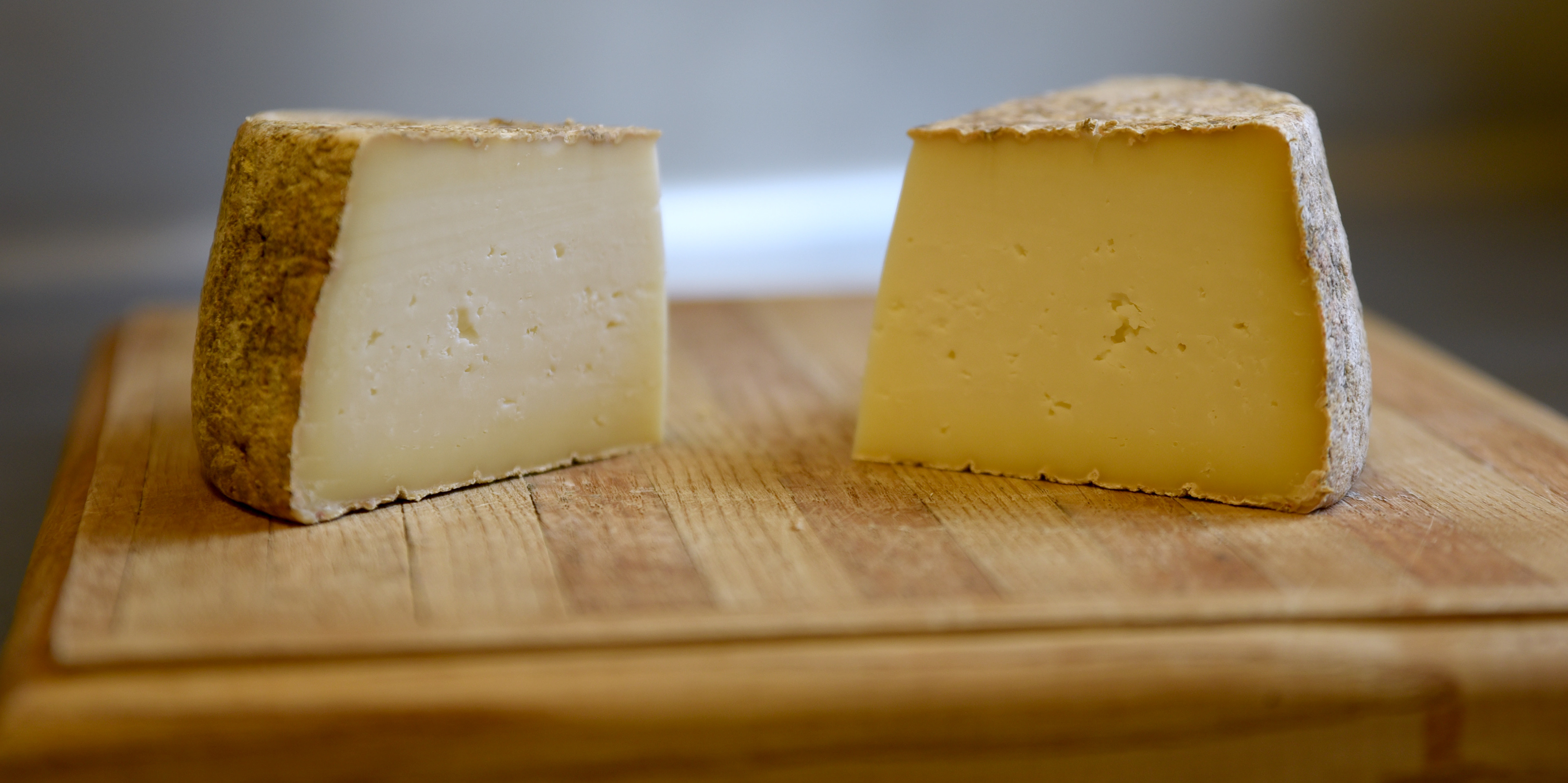 A small green building sits back off of Temple Ave. in Kent, Ohio, immediately off of Lake St., tucked behind a line of houses.  Looking at this building, it looks just like any other ordinary building would; but, something magical happens behind those green bricks.  This is
Lucky Penny Creamery
.
Abbe Turner, 51, spends 90 hours a week at her creamery, fueling her strong passion for healthy and wholesome food. Opening her creamery in 2008, she is constantly devoting her time to the success of the creamery, with her focus being goat's milk products — particularly goat cheese.
Before her decision to open up her own creamery, Turner worked in fundraising and has raised over $30 million for organizations that include the National Park Organization, College of Medicine, WKSU public broadcasting and is actively doing work right now for Allegheny Front, an environmental radio program in Pittsburgh, Pennsylvania.
"I work really hard, and I'm always running… there's always a swirl: that's just my life — and it's very hard on some people, but it's fun," Turner says.
Amongst this swirl, Turner ensures she's producing only the best food product for her consumers.  Against industrial farming methods, she says there is an on-going struggle to compete.  Industrial farms are able to sell their cheese products for less than $3 a pound, Turner says that she can't even make it for under $8.
"We're competing in a marketplace unfairly… We will be here seven years in January, and I'd be lying if I said I don't know if we'll make it 'till eight," Turner says.  "Do we make beautiful cheese? Absolutely. But it's not the product that's at question, it's the scale."
Goat's milk is the primary focus of the creamery, and Turner has a partnership with
Ferrum Moraine Farm
, local to Kent, Ohio, in which the goat's milk comes from.
Gwenn Volkert, farmer at Ferrum Moraine Farm, says that she sees these animals as gifts and that they have been given to us and need to be cared for in the best and most humane way possible.
"I work with other like-minded people, and I'm lucky to be able to do that," Turner says.
Turner says the three pillars that define her would be: "helping, producing good food and creating change."  As she carries on through her cheese-making process, Turner strives to put "good Karma" and "good food" back into the world.